Cleaning your office in Amsterdam Zuidas? Do you need a cleaner? We clean and keep it clean! Despite how it looks, we make sure that it ultimately looks the way you want it to. In other words, we can fulfill all your wishes. First of all, we provide all cleaning products and all kinds of products that are needed
Secondly, we ask a very low rate for this.
Cleaning with the highest quality
Are you looking for a reliable cleaning company in Amsterdam? Then you have come to the right place at: My Cleaning Service!
We are experienced and regularly work mainly in Amsterdam (South). We (My Cleaning Service) are there for you! Your offices, business and retail properties, education, healthcare institutions and apartment complexes in Amsterdam are spic and span! Our passionate cleaning specialists will take care of your property with love. Does your property need a thorough cleaning or do you need help and want to hire us? We will take your concerns into good hands, even if you are not in the capital.
Are you interested in a good cleaning process from My Cleaning Service? Please contact us and we will schedule a suitable appointment together. We are available daily and also on weekends, we try to respond as quickly as possible.
Suitable for all kinds of cleaning tasks!
We will prepare a good offer for you that is tailored exactly to your wishes. During a meeting we note exactly what we have discussed and on the basis of this we make a quotation especially for you. If you enter into a contract with us, you will benefit from many advantages.
Feel free to ask any questions we will answer you!
My Cleaning Service offers you the utmost and you will immediately notice a difference. We use our manpower especially to keep you satisfied and for us it is a valued challenge. Thank you for your interest in a professional interior decorator.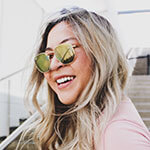 Team My Cleaning Service thank you for your visit!
If you have any questions, you can contact us via our website under the contact page. If you prefer to contact us by email, that is also possible. We are also available by phone.
Team Manager: 

06-29576739
Are you looking for a cleaning company in Amsterdam Zuidas, we will take care of all the cleaning. Nothing is too much for us and we can clean everything. My Cleaning Service will clean all of your interior!